FACIAL & HAIR AESTHETICS
Look years younger
feel Amazing
Trained by award winning aestheticians , my facial treatments improve skin tone, tighten, lift and smooth out those stress induced wrinkles
---
"Karen does my botox. She discusses the look you want , whether natural baby botox or the frozen look. I get exactly the look I was after. Her treatment room is lovely, convenient and her prices are amazing. Highly recommended!"

— Olgar
---
Why pay more for clinic treatments when you can have botox, PRP or other treatments at literally half the price!
BB Glow
Combines microneedling with high quality pigment foundation blended for your skin tone to rejuvenate skin for a semi permanent foundation that can last up to 6 months.
4 x 2 weekly treatments are recommended for maximum effect and last up to one year. BB glow treatment is a minimally invasive procedure that uses a highly effective tinted pigment. It is applied by using a microneedle to penetrate the skin which stimulates skin rejuvenation and collagen production. Leading to a glowing even skin tone, less wrinkles and brighter, more radiant skin.
Cost £150 per treatment
Microneedling
A microneedling pen is used to create tiny abrasions in the skin which stimulate the bodies healing response – this is called collagen induction therapy for its ability to promote collagen production. As we microneedle a high quality hyaluronic acid is sent into the deeper layers of skin. This heals, plumps and hydrates the skin and the effects can last over a year.
A course of three skin needling sessions, at 6-8 week intervals, is usually recommended to achieve optimum results. However great skin improvement is noticeable after just one treatment. A hydrating face mask is then left on the face to leave you glowing.
Cost £90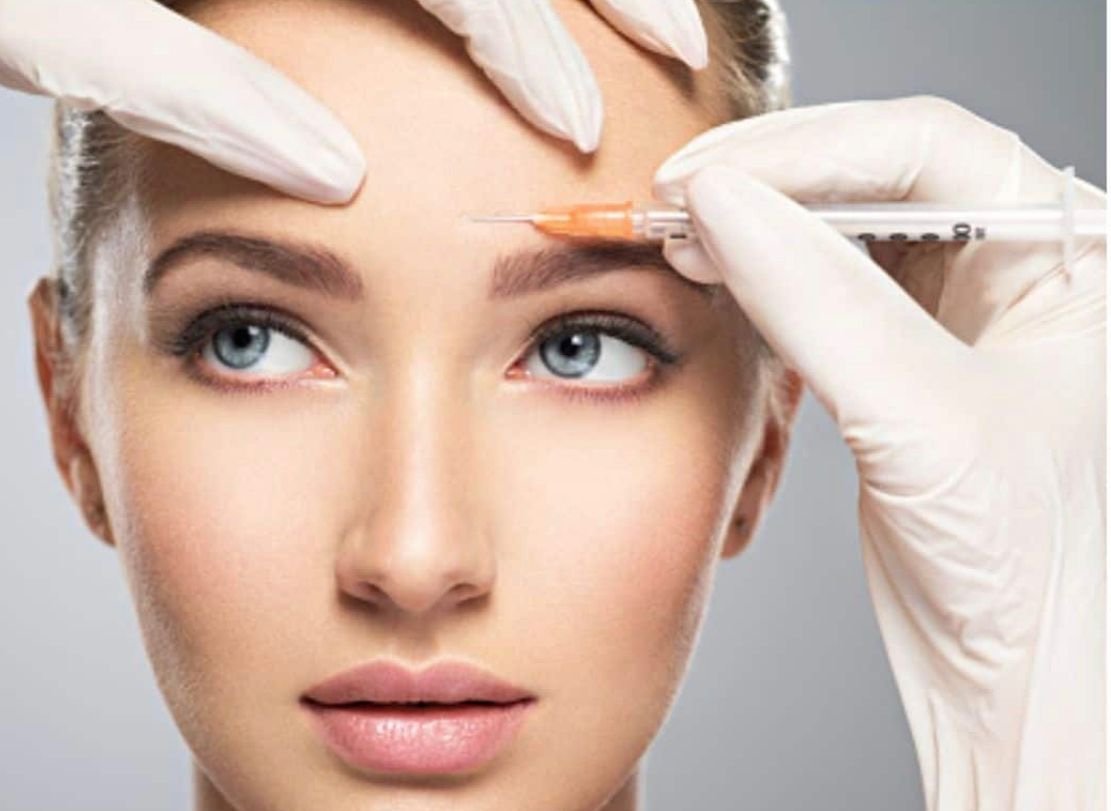 Botox Injections
Uses small doses of Botulinum toxin injected with tiny needles into frown lines, crows feet and forehead wrinkles. The treatment can be tailored to your preferences for the frozen look or "baby botox" can be given for a more natural look with some movement in the muscles.
Frown lines, forehead wrinkles and crows feet injections are given in each treatment.
By softening the eye area and frown lines, your face will look less stressed, younger and smoother. Takes effect within 5 days and last 3-6 months.
Treatment cost £190 for 3 areas top up £40
Vitamin Injections
Boost immunity, skin radiance and help hair regrowth.
Vitamin C, B12 and D injections are offered for health and immunity.
Biotin (Vitamin H) is used on its own or in conjunction with PRP for hair loss to aid hair growth for male pattern baldness and alopecia.
Vitamins cost £30 per injection
PRP for Hairloss
PRP involves drawing blood ( I am a trained and insured phlebotomist)
This is then spun in a centrifuge to obtain the plasma. This is then microneedled into the scalp , this is very effective for hair loss and has proven research to show its efficacy for stimulating hair regrowth particularly when combined with Biotin injections. It is recommended by some hair transplant clinics to continue to encourage hair growth .
The photos above show a genuine client who had only 2 treatments of PRP with Biotin injections and the results are visibly thicker hair all over the scalp, with regrowth in areas that were previously very thin.
This is suitable for all types of hair loss including Alopecia and Male pattern baldness.
Individual treatments cost £190
A course of 4 treatments cost £700 paid in advance. Results show in around 4-6 weeks.
91% of people recommended this treatment for hair loss in a recent survey: https://www.realself.com/reviews/prp-for-hair-loss
PRP Facial with plasma
Uses plasma from your own body therefore there is no risk of allergies adverse reactions. This treatment involves the drawing of blood, I am a trained and insured phlebotomist
PRP is now established in facial aesthetics, hospitals and in sports medicine for its extremely effective healing properties. PRP contains the growth factors that hope us heal and renew skin by massively stimulating collagen and elastin production . This thickens and tightens thinning skin. Effectively smoothing wrinkles and fine lines. Because it boosts collagen by many times that of other treatments, it's also a fantastic treatment for improving overall skin texture and tone. It's particularly effective for people who suffer from rosacea or acne, scarring or skin pigmentation issues. Results take between three to four weeks to appear and are long-lasting, typically lasting 12 to 18 months after an initial series of three treatments.
To see some genuine reviews go here: https://www.realself.com/nonsurgical/prp-injections
Introductory offer – first PRP appointment now £140
New LOW PRICE 3 treatments costs £480 paid in advance for face only
3 treatments paid in advance £600 for face neck and décolletage